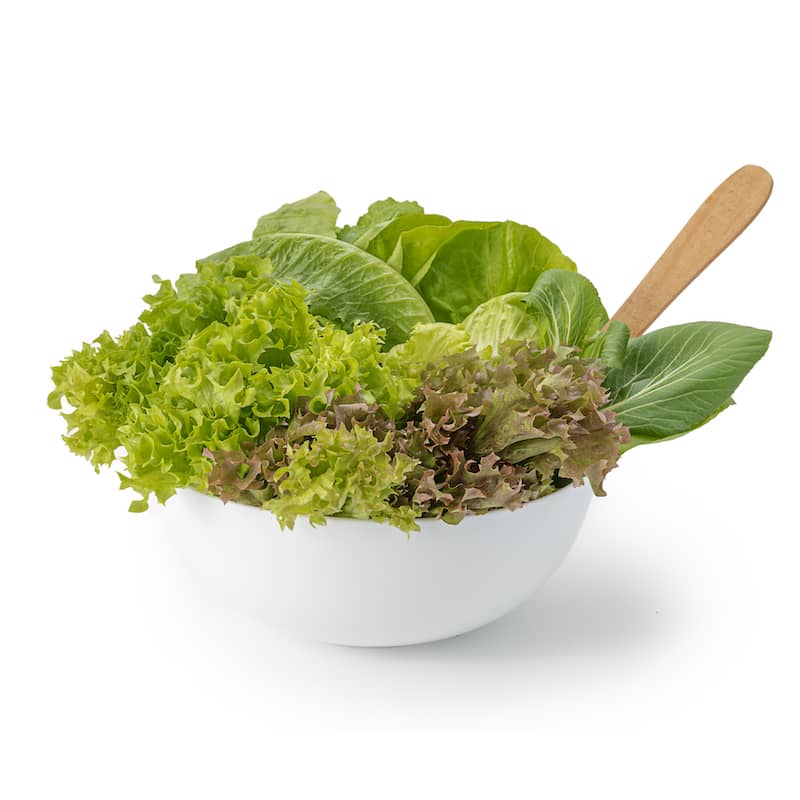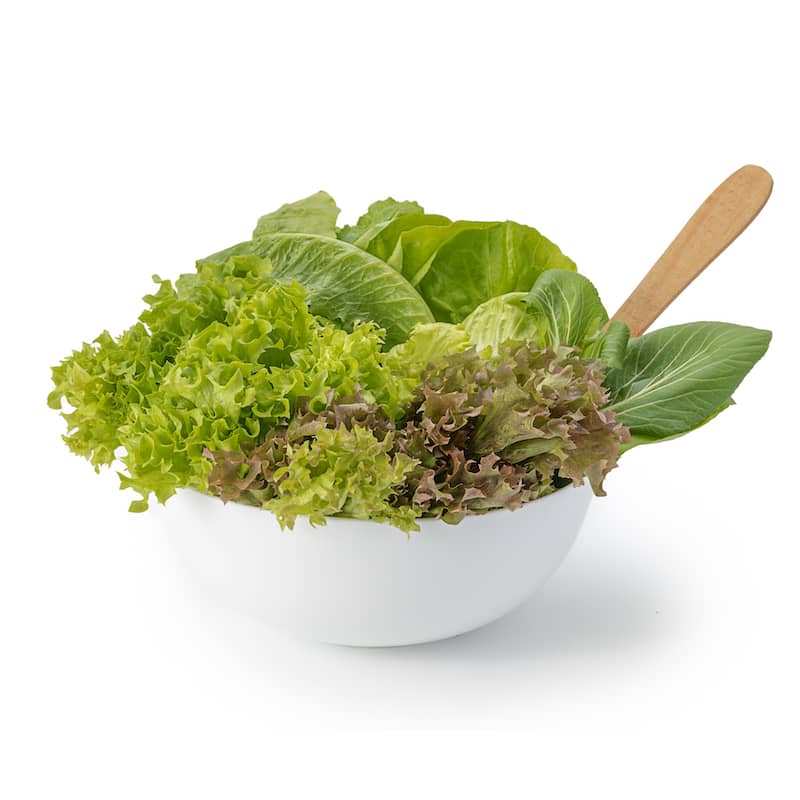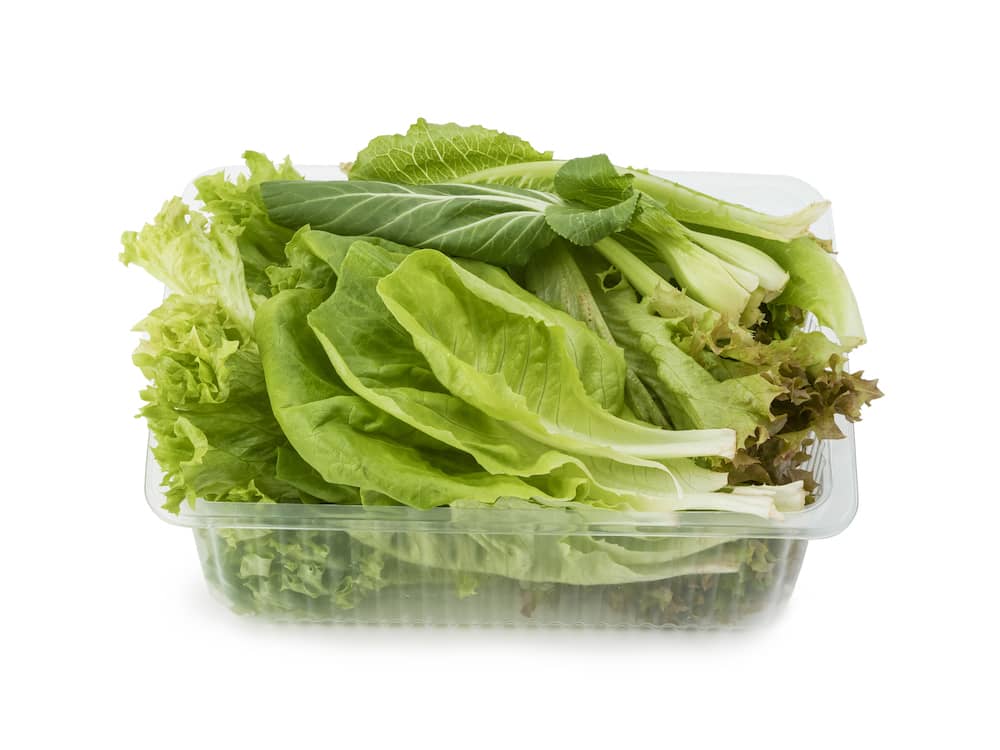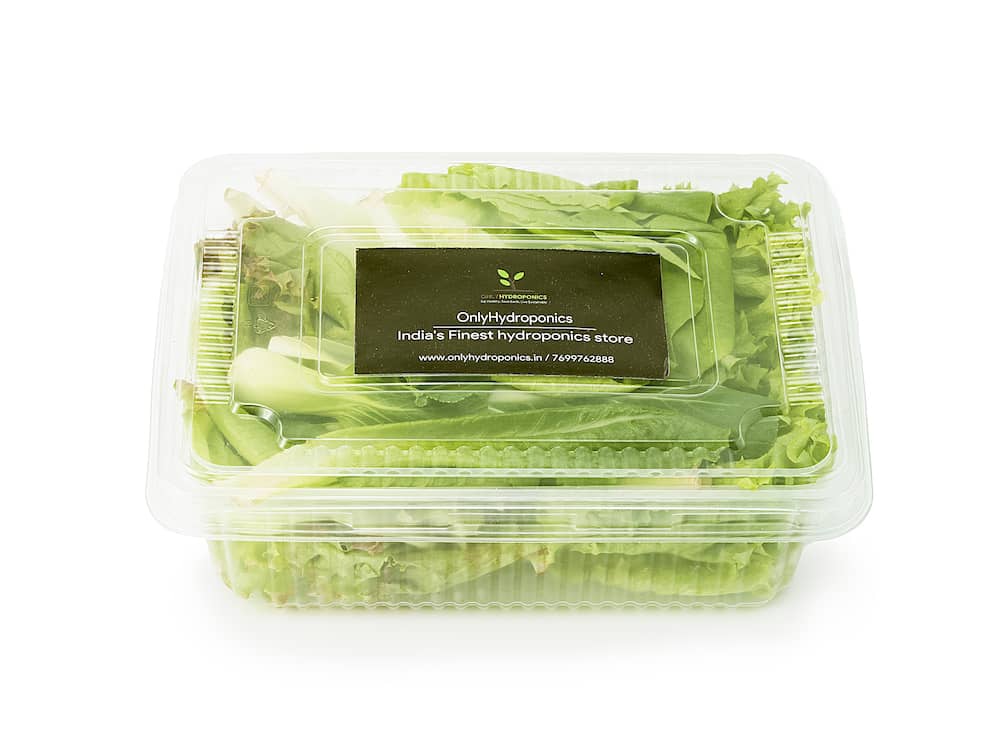 Hydroponic Lettuce Mix- Organically Grown
Sale price
Rs. 99.00
Regular price
Rs. 149.00
🔥 Purchase for ₹399 - Get Free shipping.
🔥 Purchase for ₹599 - Get Extra 10% OFF - No code required.
🔥 Purchase for ₹799 - Get Extra 15% OFF - No code required.
🔥 Purchase for ₹999 - Get Extra 20% OFF - No code required.
* Not Valid on subscriptions
Pesticides-free hydroponic Lettuce Mix; This is our hand-crafted Lettuce mix of Locarno, Butterhead, Lollo Rosso, Romaine, Pokchoi Lettuces. 
Packed in a hygienic hydroponics facility with no touch of bare hands

Grown using purified RO water without any chemical or heavy metal residue

Comes in refrigerable reusable packaging and should last 10 days at < 5 °C

We can customize this mix as per your requirements. Do reach out to us after placing orders via the contact us page for customization.