The best Fresh Salad Stores in Delhi NCR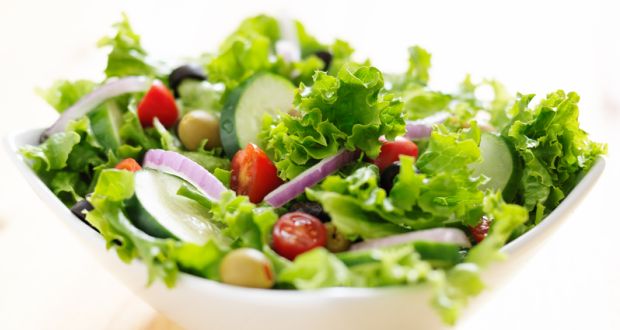 The best Fresh Salad Stores in Delhi NCR
Salad is the best option for a healthy lunch routine- for a health-conscious person. A bowl of salad provides nutritional benefits of all green and leafy vegetables. There are different types of salads, such as tossed, composed, and bound. Salads are truly delicious- whether it is a mixed vegetable salad or beetroot salad, they all are healthy and nutritious. If you want to start your wellness journey, eat a bowl of salad every day.
Types of salads
There are different-different types of salads. Let me tell you about some of them:
Caesar Salad
Caesar salad is fit for a king. This salad is crunchy, and it is a tossed salad. The peppery salad is tossed in a dressing or vinaigrette. The topping used is croutons and shaved parmesan cheese, then drizzled with its signature Caesar dressing. The creamy homemade dressing makes this salad pop. Caesar dressing typically consists of lemon juice, oil, anchovies, Worcestershire sauce, garlic, pepper, mustard, and cheese. This salad is a fit for queens and kings.
Caprese salads
Yes, you hear right, Caprese is a salad composed of tomato, fresh mozzarella, and basil. This Italian-classic salad is made with only three ingredients and gives a burst of fresh flavour. It is topped with balsamic vinegar. It is a good and light lunch.
Ambrosia Salad
This salad is a combination of pineapple, mandarin oranges, marshmallows, and coconut. Yes, salad can also contain marshmallows. This fruit salad can also work as a fabulous fruit dessert.
Greek Salad
Greek or horiatiki salad combines fresh tomatoes, onion, cucumbers, olives, and feta cheese. You don't have to go to Greek to taste this yummy salad. You can enjoy fresh Mediterranean flavours at any time.
Crab Louie
This salad is for seafood lovers. It is made by combining crab meat, hard-boiled eggs, tomato, and asparagus over a bed of Iceberg lettuce. It is topped with a dressing of a mixture of mayonnaise and chilli sauce.
These are some salads with healthy properties.
Apart from their healthy properties, these salads also give a different look to your dining table. Salads can be used as a side dish to supplement your favourite dish. I personally always love to add a bowl of salad when we have any family gatherings. Sometimes I prepare it by myself, and sometimes I order it from the salad store near me. The stores provide salads prepared with a wide variety of healthy and colourful veggies.
If you are confused about where you should order your salad. No worries, I'll help you out. You can get a healthy bowl of salad from hydroponic stores. These stores have the healthiest salad.
How hydroponics grow vegetables
They grow the vegetables on their own and without using any traditional methods. Hydroponics vegetables grow in water that contains minerals and nutrients. These vegetables can be grown inside as well as outside because it occupies less space.

These vegetables grown in water contains minerals and nutrients. They do not contain a lot of chemicals because they do not use any pesticides and chemicals. The vegetables are very healthy compared to the soil-grown plants.
There are several fresh salad stores in Delhi NCR. These stores provide you with fresh vegetables from hydroponic farms.

Hydroponic stores are one of the leading producers of the freshest and greenest vegetables. One of the best hydroponic salad stores in Delhi NCR is the OnlyHydroponics. Check out our shop section to get the best hydroponics vegetables at your doorstep. Here at OnlyHydroponics, we always make sure the food you eat is healthy, nutritious, and delicious. Also, if you like this blog post, please share, like, and comment.